Guidance
Solving Multi-Step Equations by Using the Distributive Property
Example A
Example B
Solution:
Checking the answer:
Example C
Solution:
Checking the answer:
Vocabulary
Guided Practice
Solution:
Step 1: Apply the Distributive Property.
Step 2: Combine like terms.
Step 3: Isolate the variable and its coefficient by using the Addition Property.
Step 4: Isolate the variable by applying the Multiplication Property.
Step 5: Check your answer.
Practice
Sample explanations for some of the practice exercises below are available by viewing the following video. Note that there is not always a match between the number of the practice exercise in the video and the number of the practice exercise listed in the following exercise set. However, the practice exercise is the same in both. CK-12 Basic Algebra: Multi-Step Equations (15:01)
Note that in the next video there IS an error. At one point the teacher says that -135/6 is in simplest form. There is a common factor of 3 in both numerator and denominator. -135/6 can be simplified by that factor of 3 to 45/2, or 22.5.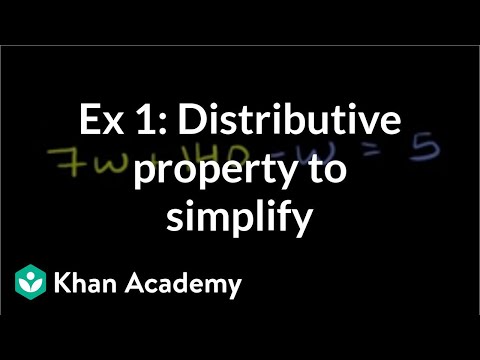 In 1 – 22, solve the equation.
\begin{align*}3(x - 1) - 2(x + 3) = 0\end{align*}

\begin{align*}7(w + 20) - w = 5\end{align*}

\begin{align*}9(x - 2) = 3x + 3\end{align*}

\begin{align*}2 \left (5a - \frac{1}{3} \right ) = \frac{2}{7}\end{align*}

\begin{align*}\frac{2}{9} \left (i + \frac{2}{3} \right ) = \frac{2}{5}\end{align*}

\begin{align*}4 \left (v + \frac{1}{4} \right ) = \frac{35}{2}\end{align*}

\begin{align*}22=2(p+2)\end{align*}

\begin{align*}-(m+4)=-5\end{align*}

\begin{align*}48=4(n+4)\end{align*}

\begin{align*}\frac{6}{5} \left (v- \frac{3}{5} \right ) = \frac{6}{25}\end{align*}

\begin{align*}-10(b-3)=-100\end{align*}

\begin{align*}6v + 6(4v+1)=-6\end{align*}

\begin{align*}-46=-4(3s+4)-6\end{align*}

\begin{align*}8(1+7m)+6=14\end{align*}

\begin{align*}0=-7(6+3k)\end{align*}

\begin{align*}35=-7(2-x)\end{align*}

\begin{align*}-3(3a+1)-7a=-35\end{align*}

\begin{align*}-2 \left (n+ \frac{7}{3} \right )=- \frac{14}{3}\end{align*}

\begin{align*}- \frac{59}{60} = \frac{1}{6} \left (- \frac{4}{3} r-5 \right )\end{align*}

\begin{align*}\frac{4y+3}{7} = 9\end{align*}

\begin{align*}(c+3)-2c-(1-3c)=2\end{align*}

\begin{align*}5m-3[7-(1-2m)]=0\end{align*}