Credit: Natesh Ramasamy
Source: http://www.flickr.com/photos/ramnaganat/6217090819/
License: CC BY-NC 3.0
In American cities, there's an increasing trend towards urban agriculture, meaning more and more people are growing and producing their own food on city lots. People are cultivating gardens, raising chickens, and even buying dairy goats. Goat's milk is good to drink and can also be used to make products like cheese and soap. Best of all, goats can live in much smaller areas than other dairy animals.
Good Fences Make Good Goats
Space isn't the only concern with dairy goats. In the winter, your goats will have to eat hay. They'll also need to be milked twice a day, year round. And you will need to make sure that they get enough attention and exercise to stay happy and healthy.
Credit: Breville USA
Source: http://www.flickr.com/photos/breville/10476226406/
License: CC BY-NC 3.0
You'll have to decide what to do with the goat's milk. You can pasteurize it on your stove and then drink it. You can also use it to make cheeses and yogurt. Add a scent like lavender, and your goat's milk soaps might be a hit at the local farmers' market. For some goat owners, the first pair of dairy goats leads to a successful small business.
See for yourself: http://www.youtube.com/watch?v=c0NQqjgq1E8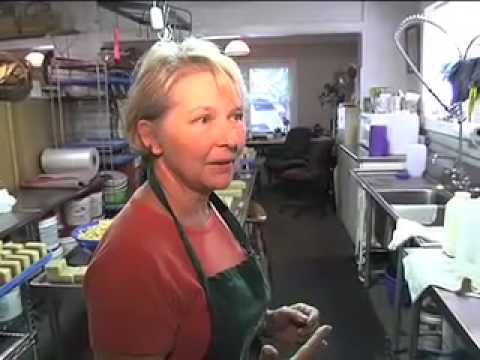 Explore More
Watch the videos below to learn more about raising goats.
http://www.youtube.com/watch?v=n5M-XYhH0ho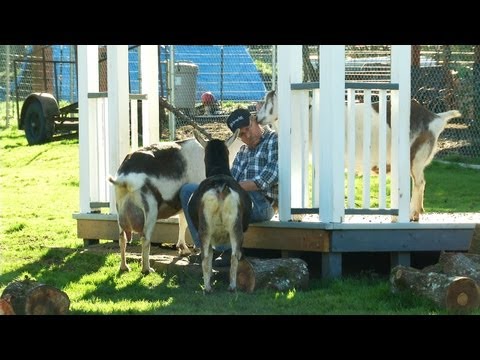 http://www.youtube.com/watch?v=NQyls-Gujc4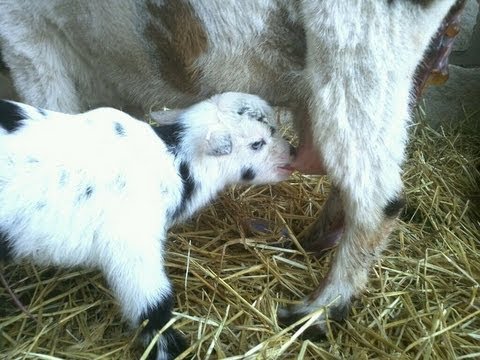 http://www.youtube.com/watch?v=AVxVTOSC4go