A

circle

is the collection of points that are the same distance from a single point. What is the connection between the

Pythagorean Theorem

and a circle?
The graphing form of a circle is:
To graph a circle, first plot the center and then apply the radius. Take the following equation for a circle: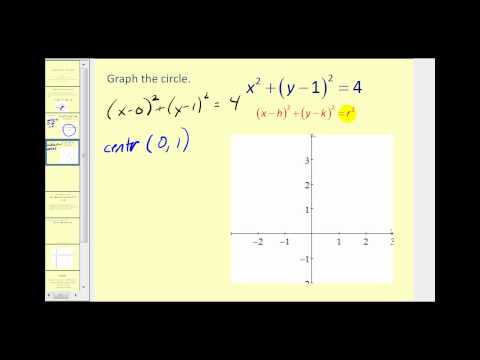 Examples
Example 1
Example 2
Example 3
Turn the following equation into graphing form for a circle. Identify the center and the radius.
Example 4
Write the equation for the following circle.
Example 5
Write the equation of the following circle.
Graph the following conics:
Translate the following conics from standard form to graphing form.
Write the equations for the following circles.
11.
12.
13.
14.
15.
Review (Answers
)
To see the Review answers, open this PDF file and look for section 9.3.