Credit: Aaron Pineda/U.S. Navy
Source: http://commons.wikimedia.org/wiki/File:US_Navy_030120-N-3005P-003_Builder_3rd_Class_Jeff_Tjader_from_Erie,_Pa.,_attached_to_Amphibious_Construction_Battalion_One_(ACB-1)_saws_lumber_used_for_tent_decking.jpg
License: CC BY-NC 3.0
Lumber and other building materials come in standard sizes. When a builder is working on a new house, the use of standard sizes makes the job easier and quicker. Things become more complicated in older houses. Floors slope with age. Doors no longer hang straight. Worst of all, nothing is standard.
Measure Twice, Cut Once
Credit: Susie Cagle
Source: http://www.flickr.com/photos/secagle/8368938766/
License: CC BY-NC 3.0
If you're interested in carpentry, the best way to improve your skills is through hands-on experience. Start with small projects. If possible, find a carpenter in your local area who's willing to let you watch him work and teach you what he's doing. After high school, you can work as a carpenter's apprentice and learn how to build and remodel homes.
See for yourself: http://www.youtube.com/watch?v=jM6TS6OUmkQ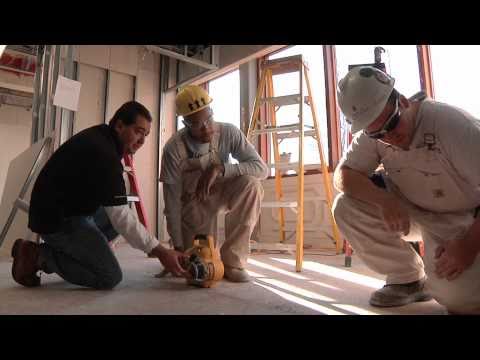 Explore More
In the first two videos below, watch as two old houses undergo remodeling. Check out the last video for a closer look at how basement walls are framed out.
http://www.thisoldhouse.com/toh/video/0,,20594671,00.html
http://www.youtube.com/watch?v=f1LKxx6Htbg