Credit: Image copyright fredredhat, 2014
Source: http://www.shutterstock.com
License: CC BY-NC 3.0
Does adding salt help water boil?
Salt is often added to boiling water when preparing spaghetti or other pasta. One reason is to add flavor to the food. Some people believe that the addition of salt increases the boiling point of the water. Technically, they are correct, but the increase is rather small. You would need to add over 100 grams of NaCl to a liter of water to increase the boiling point a couple of degrees, which is just not healthy.
Boiling Point Elevation
The magnitude of the boiling point elevation is also directly proportional to the molality of the solution. The equation is: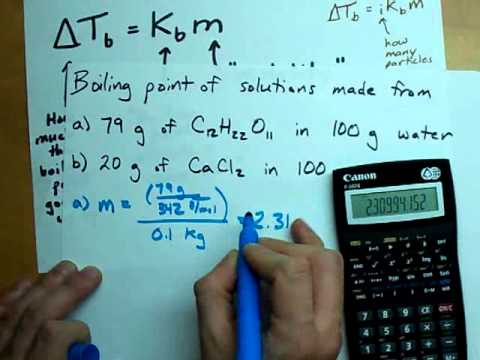 Summary
Boiling point elevation is defined.
Calculations involving the molal boiling point elevation constant are outlined.
Review
Why does addition of a solute to water increase the boiling point?
What does the molal boiling point elevation constant tell us?
Addition of KCl raises the boiling point of 1.0 kg water by 1.014°C. How many moles of KCl were added?