Credit: Jon Sullivan
Source: http://commons.wikimedia.org/wiki/File:Bees_pollenating_basil.jpg
License: CC BY-NC 3.0
Ouch, that hurts!
Bees are beautiful creatures that help plants flourish. They carry pollen from one plant to another to facilitate plant growth and development. But, they can also be troublesome when they sting you. For people who are allergic to bee venom, this can be a serious, life-threatening problem. For the rest of us, it can be a painful experience. When stung by a bee, one first-aid treatment is to apply a paste of baking soda (sodium bicarbonate) to the stung area. This weak base helps with the itching and swelling that accompanies the bee sting.
Calculating pH of Weak Acid and Base Solutions
Sample Problem: Calculating the pH of a Weak Acid
Step 1: List the known values and plan the problem.
Known
initial [HNO2] = 2.00 M

K

a

=

4.5

×

10

−

4
Unknown
Step 2: Solve.
Concentrations
[HNO2]
[H+]
[NO2−]
Initial
2.00
0
0
Change

−

x

+

x

+

x

Equilibrium

2.00

−

x

x

x
Step 3: Think about your result.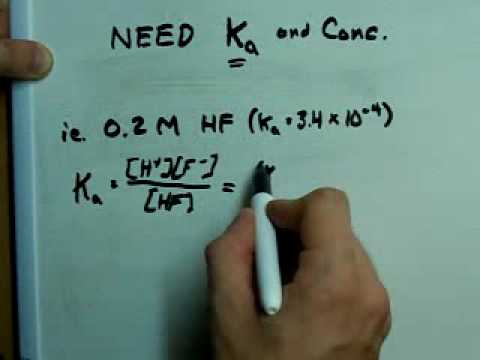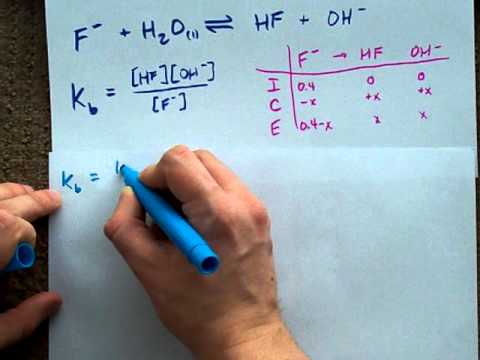 Review
What does

x

stand for in the equation?
What simplifying assumption is made?
What would

x

stand for if we were calculating pOH?