Golden Resources
Credit: Chris Ralph
Source: http://en.wikipedia.org/wiki/File:Stringer156_nugget.jpg
License: CC BY-NC 3.0
The 156-ounce Mojave Nugget is much larger than most chunks of gold. Gold is usually found as native gold, meaning that it is not bound with other elements. Gold is beautiful, about 78% is made into jewelry,
Why It Matters
Besides being prized for its beauty, gold has other valuable properties.

It is a good conductor of electricity and heat.
It is easily stretched or molded so it is easily shaped into jewelry.
It is highly reflective of heat and light so it is shiny.

All the gold in the universe was formed billions of years ago.
Gold may be in lode deposits in fractured rock. Microscopic bits of gold may be dispersed within rock.
There are many ways gold is concentrated to form minable deposits on Earth.
Explore More
With the links below, learn more about the formation of gold deposits. Then answer the following questions.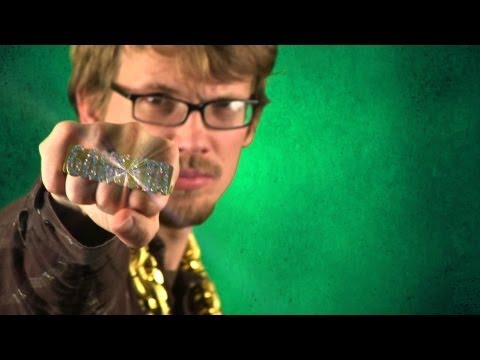 How are gold and the other elements heavier than iron produced in stars?
How did the gold on Earth get onto the planet?
How and where do gold deposits form on the seafloor?
How are deposits of microscopic gold created?
If you wanted to find gold on the Canadian craton, in what type of rock would you look and why?
Why are placer deposits relatively easy to find (which is why there aren't really any left)?