Sector

Area
A sector is a portion of a filled circle bounded by two radii and an arc. A sector is like a "wedge" of a circle. Below, the portion of the circle shaded red is a sector.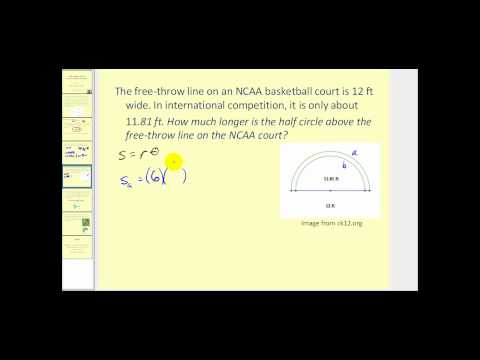 Let's take at some problems about sector area.
3. Find the area of the red sector below.
Examples
Example 1
Earlier, you were given a problem about dividing a cheesecake.
Example 2
Find the area of the sector below:
Example 3
Find the area of the triangle below:
Because the radius of the circle is 7 cm, two sides of the triangle are length 7 cm.
You know two sides and an included angle so you can find the area using the sine area formula.
Example 4
Use your answers to #2 and #3 to find the area of the circular segment below (shaded in purple):
The circular segment is the portion of the sector not included in the triangle. To find its area, subtract the area of the triangle from the area of the sector.
Review
2. How do you find the area of a sector if the central angle is given in degrees?
Find the area of each region shaded in blue.
3.
4.
5.
6.
7.
8.
9.
10.
11.
12.
13.
14.
15.
Review (Answers)
To see the Review answers, open this PDF file and look for section 8.10.