Linear Pairs
What if you were given two angles of unknown size and were told they form a linear pair? How would you determine their angle measures?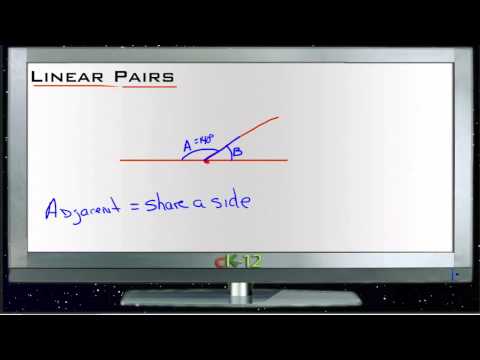 Examples
Example 1
Name one linear pair of angles.
Example 2
Example 3
What is the measure of each angle?
Example 4
Example 5
Review
For 1-5, determine if the statement is true or false.
Linear pairs are congruent.

Adjacent angles

share a vertex.
Adjacent angles overlap.
Linear pairs are supplementary.
Supplementary angles form linear pairs.

61

∘

23

∘

114

∘

7

∘

179

∘

z

∘
Review (Answers)
To see the Review answers, open this PDF file and look for section 1.9.