Tangent Ratio
Recall that one way to show that two triangles are similar is to show that they have two pairs of congruent angles. This means that two right triangles will be similar if they have one pair of congruent non-right angles.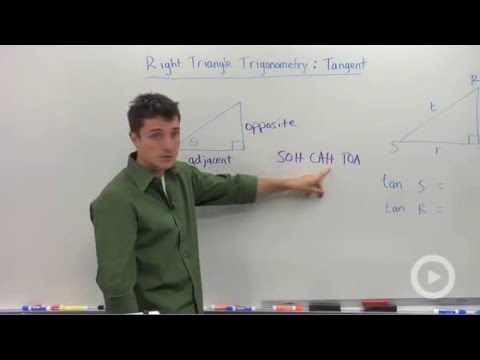 Calculating Tangent Functions
Solving for Unknown Values
Examples
Example 1
Earlier, you were asked how does the tangent ratio of the angle change.
Tangent tells you the ratio of the two legs of a right triangle with a given angle. Why does the tangent ratio not work in the same way for non-right triangles?
Example 3
Example 4
8. Your answer to #5 should be the same as your answer to #7. Why?
Review (Answers)
To see the Review answers, open this PDF file and look for section 7.1.