Homemade Plasma?
Credit: BlazerMan
Source: http://flic.kr/p/5fPBG
License: CC BY-NC 3.0
How many phases of matter do you commonly hear about? Most of us know of 3, but few people realize there is actually a fourth state of matter called plasma. Even though most plasma comes from the sun, plasma can be readily made at home. (No, not the plasma in your blood, a different plasma.) Watch the video to visualize. (WARNING: NO ONE SHOULD TRY THIS AT HOME).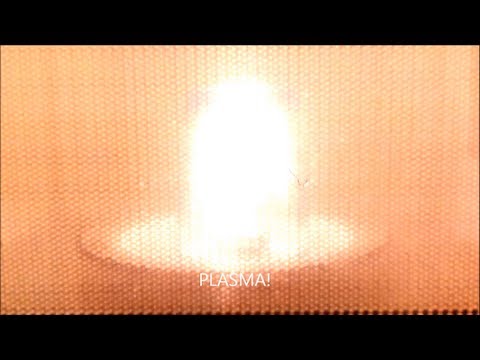 Creative Applications
How do you get to the plasma stage?

What is the difference between the gas stage and the plasma stage?

A microwave heats up food by shooting Electromagnetic Waves(a type of energy) to cook the food.

Research the details on how a microwave works.

Why does the grape have to be split in half in order for this to work?



Resources