The compass has been one of the greatest navigational tools for mankind. Today, one can bought at almost any store, but much more can be learned scientifically if we make our own. A small list of materials is needed to make your own compass:
A needle (be careful with this)
A bar magnet
A small bowl
A cork (or some other small floating object you can poke with a needle)
Before beginning, it is a good idea to fill the bowl with water enough that the cork will be able to float freely. To start, rub the needle across one end of the bar magnet numerous times in one specific direction. Before long, the needle should become a weak magnet itself. Now that the needle is magnetized, it can be part of the compass. Stick the needle horizontally through the cork and float it in the water. The needle should turn to point North. See this video for a demonstration of how to make a homemade compass: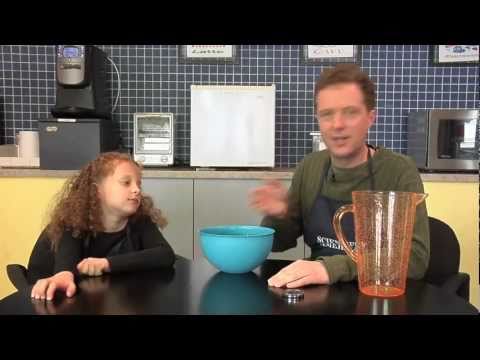 Creative Applications
1) Why do you need to magnetize the needle before you make the compass?
2) What is another way to magnetize a needle?
3) What happens when you move the bar magnet near the bowl?