However, there are many units with which to measure angles. For example, the gradian was invented along with the metric system and it divides a circle into 400 equal parts. The sizes of these different units are very arbitrary.
A radian is a unit of measuring angles that is based on the properties of circles. This makes it more meaningful than gradians or degrees. How many radians make up a circle?
Radians and Degrees
A radian is defined to be the central angle where the subtended arc length is the same length as the radius.
To define a radian in terms of degrees, equate a circle measured in degrees to a circle measured in radians.
If an angle has no units, it is assumed to be in radians.
You can check your work by making sure the degree units cancel.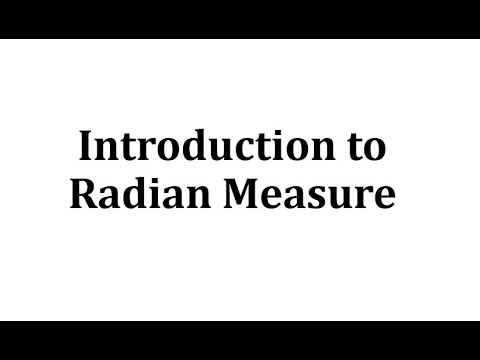 Examples
Example 1
Example 2
Example 4
INSERT 4
Example 5
Review
Find the radian measure of each angle.
Find the degree measure of each angle.
14. 3
Review (Answers)
To see the Review answers, open this PDF file and look for section 4.1.