The identities you have learned are helpful in solving trigonometric equations. The goal of solving an equation hasn't changed. Do whatever it takes to get the variable alone on one side of the equation. Factoring, especially with the Pythagorean identity, is critical.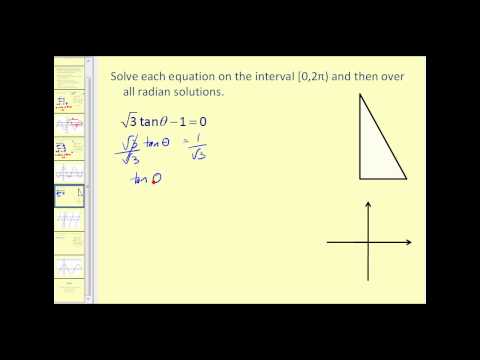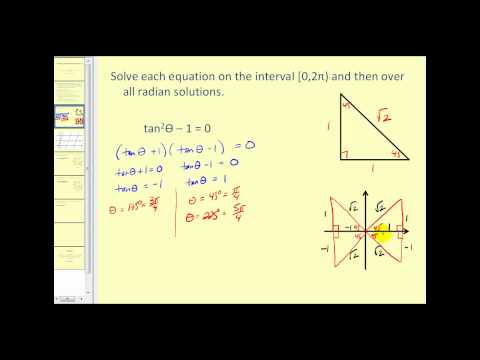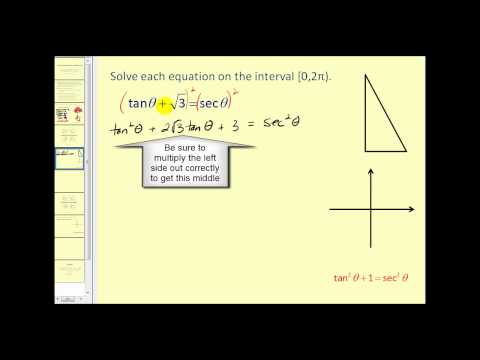 Examples
Example 1
Example 2
Solving the first part set equal to zero within the interval yields:
Solving the second part set equal to zero yields:
Note that the terms "general solution," "completely solve", and"solve exactly"
Example 3
Determine the general solution to the following equation.
Notice that trigonometric equations may have an infinite number of solutions that repeat in a certain pattern because they are periodic functions. When you see these directions remember to find all the solutions by using notation like in this example.
Example 4
Solve the following equation.
This equation is always true which means the right side is always equal to the left side. This is an identity.
Example 5
Solve the following equation exactly.
Start by factoring:
Review (Answers)
To see the Review answers, open this PDF file and look for section 6.5.